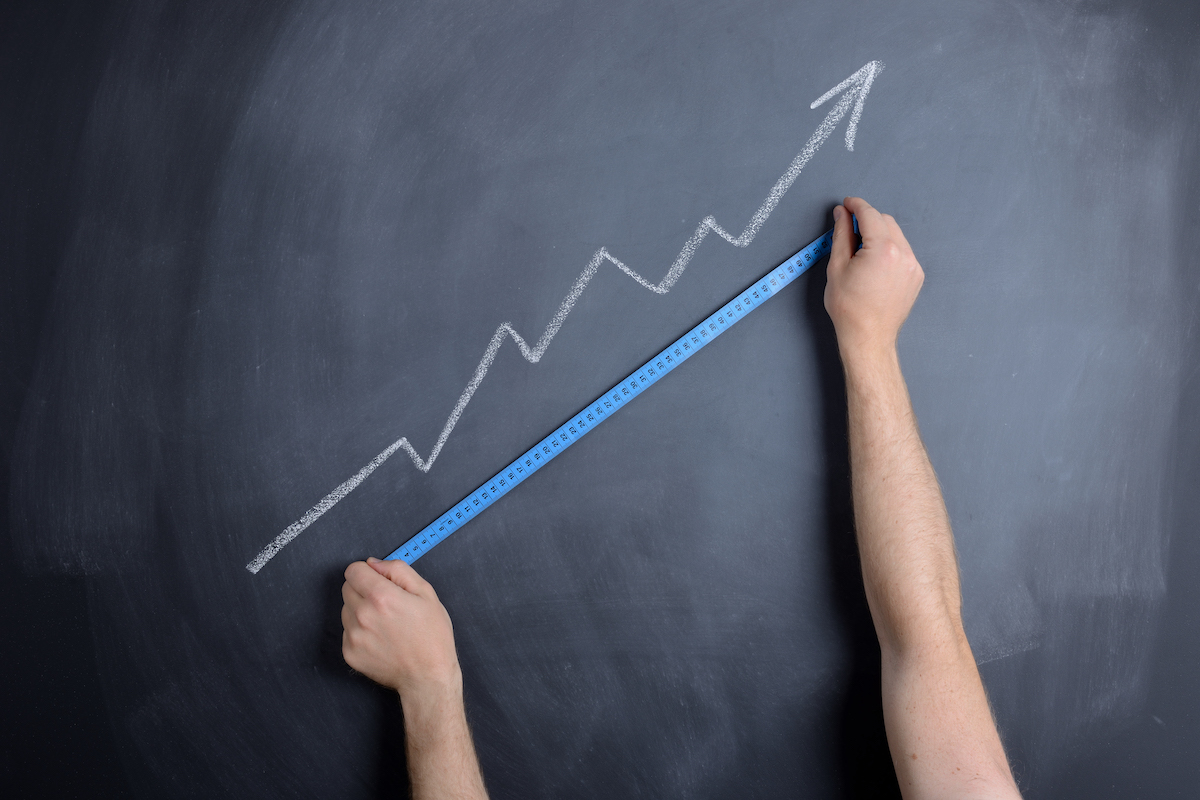 Why You Need to Be Using Business Value as a Benchmark of Growth
What if you had a quick way to measure how your company is performing from year to year?
An often-used phrase in business is that you can only "expect what you inspect." If you aren't regularly checking to see how well your company is doing, you are missing out on valuable information and quite possibly setting yourself up for trouble.
By using your business value as a benchmark, you can quickly check the pulse of your company and tell if it is generally healthy and improving year by year or has problems that need to be addressed.
Business Value as a Benchmark
But is business value a good measuring tool? The answer for publicly traded companies is fairly straightforward…all you have to do is look and see how much they're trading for on the stock exchanges at any given point in time. The answer for privately owned businesses, however, is a little more involved.
We believe the time and effort are worth it, though. The success of your business is most definitely worth it. Still, you need to be aware of a few things.
Considerations for Using Valuations as Benchmarks
1. It can be expensive to have a valuation professional do a full appraisal of your company's fair market value.
Many owners have valuations done just once—when the business in question is in the process of being sold, and it's a process that can take quite a while to be done properly. Using an appraisal as a regular tool to measure the health of your company could be cost-prohibitive for most small businesses.
2. On the other hand, cheap and easy "rule of thumb" estimates that you can do yourself don't take into account nearly enough information to truly be accurate.
These techniques are often too generalized and don't account for the specific characteristics of your business. In many cases, the results of applying rules of thumb are not very reliable.
Besides, your company is a unique entity. There are things about it (and the people who make it work) that are unlike any other business. You've worked hard to differentiate your products and services! Why would you settle for vague "back of the napkin" methods for determining what your business is worth? You'll only end up with bad data that will lead you to make under-informed decisions.
3. There's a better option available.
We believe you deserve to accurately know what your business is worth without breaking the bank! To use business value as a benchmark of year after year value growth, you can take advantage of a little-known report within the valuation community known as a "calculation of value." This can make a lot of sense for the typical small business owner for several reasons:
Calculation reports are smaller in scope than full appraisals, so they take much less time.
They do not require a fully documented appraisal report, which means cost savings to you.
They can be done every year as an "update" to an initial full appraisal, saving money while still providing accurate information.
Your Company's Worth is Worth Trusting to Professionals
At Southard Financial, we understand how important it is for business owners to have the confidence of knowing what the company they've worked hard to build is worth. Accurate valuations affect so many decisions. And you ought to have the best information!
We've been delivering dependable results to our clients for almost 35 years. We've helped hundreds of businesses in dozens of industries. So whether you are preparing to sell a company, set up an ESOP, create an estate plan, stay in compliance with regulatory requirements…or just measure how well you're doing, we can help you too.
Schedule a call with one of our team of valuation experts today to learn more!
Tags: business valuation