Time to Make a Change? We've Got Your Back.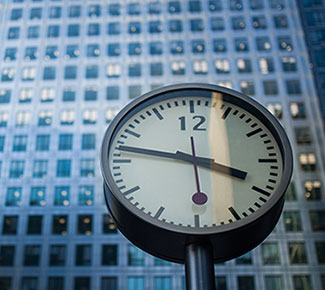 "Individuals and organizations that are good, react quickly to change. Individuals and organizations that are great create change."
— Robert Kriegel
Sacred Cows Make the Best Burgers
At Southard Financial, we get it.
Your company is constantly dealing with change — in the industry, in the marketplace, within your customer base.
Maybe you're looking to seek out new partners and/or capital for expansion and growth. Perhaps it's time to add to, or sell off, part of your portfolio. Or this might be the time to acquire a new company, or sell yours.
You need to make the most of the opportunities that change can bring.
We also bring it.
Our transaction advisory expertise helps business owners and investors in private companies identify and manage their best opportunities for change successfully.
As the owner of a private company, you can count on us to help you find strategic partners for growth, find growth capital, or sell your company.
As a private equity firm or family office, you can rely on us for valuations of portfolio companies, or for help targeting add-on acquisitions or platform investments or selling portfolio companies.
Expand, invest, recapitalize, divest, sell …. Whatever changes are coming your way, Southard Financial can help.
And we can prove it.
We've closed numerous transactions over the last 10 years, including sales of companies to private equity and strategic buyers, recapitalizations of companies through professional investment companies, and buy-side transactions for family offices and private equity companies; whether for a partial or total liquidity event for the business owner.
These are just a few of the companies that turned to us when it was time to make a change:
Transnetyx, Inc. successfully realized a substantial capital infusion with our help, gaining the necessary growth capital for expansion and recapitalization.
Acorn International, LLC, relied on us as a trusted advisor during its sale to a strategic acquirer.
Best Manufacturing, Inc. chose us to represent the company during its acquisition by Reliance Steel & Aluminum Co. (NYSE: Symbol RS).
You can find more examples on our transaction advisory page.
It's decision time: Will you react to change — or create it?
There must be a million quotations about business and change. One of our favorites is from Robert Kriegel, who wrote, "Individuals and organizations that are good react quickly to change. Individuals and organizations that are great create change."
As a business owner, entrepreneur, or investor, you know that change is coming. There's no stopping it. Your job is to embrace it. To manage it before it becomes an overwhelming imperative.
Our job is to help you do more than react. We're here to help you create the change that will serve you and your company best.
Forget the old cliche', "Change or die."
We believe in a more positive approach, "Change … and succeed!"
Tell us what you think.
We welcome your take on the topic. Please comment and let us know how you've handled change in your business. Looking back, would you make the same decision again? Looking forward, what opportunities do you see coming?
To reach out to us directly, simply call us at (901) 761-7500 or use the form on our contact page. Southard Financial is here for you.