Heads Up, ESOP Trustees: 2014 Settlement Clarified the Rules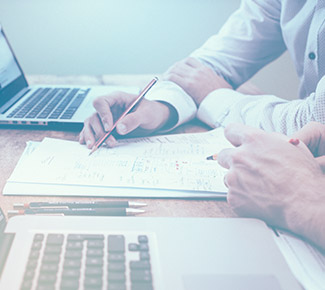 Do you remember the headlines?
A little over two years ago, the Department of Labor (DOL) announced a $5.25 million settlement with GreatBanc Trust Co., resolving allegations that GreatBanc had violated the Employee Retirement Income Security Act in its management of the Sierra Aluminum Co. Employee Stock Ownership Plan (ESOP).
GreatBanc and its insurers agreed to pay almost $500,000 in civil penalties, with the rest of the settlement being paid into the Sierra Aluminum ESOP.
Southard Financial wants you to understand the impact.
The settlement between the DOL and GreatBanc included a "Process Agreement Concerning Fiduciary Engagements and Process Requirements for Employer Stock Transactions." Although this Process Agreement was drawn up to settle a specific lawsuit, it applies "whenever the Trustee serves as a trustee or other fiduciary of any employee stock ownership plan subject to Title I of ERISA ("ESOP") … is purchasing or selling, is contemplating purchasing or selling, or receives an offer to purchase or sell, employer securities that are not publicly traded."
In other words, the Department of Labor expects all ESOP trustees to comply with the Process Agreement that was included in the GreatBanc settlement.
If you are a current trustee of an Employee Stock Ownership Plan, you need to be aware of this agreement and follow it when engaging business appraisers to value stock for an ESOP. Doing so can be particularly crucial for internal trustees — meaning the trustee is someone within the company — in order to show compliance with the law and with Department of Labor guidelines.
Get the big picture … and help with the details.
The actual Process Agreement is available online at https://www.dol.gov/ebsa/pdf/esopagreement.pdf. We recommend that you "Save" the file for later review, and that you share the link or the pdf itself appropriately with others in your organization.
The agreement details steps and expectations related to: selection of a valuation advisor; oversight of a valuation advisor; production of necessary financial statements; the fiduciary review process; preservation of documents; consideration of "claw-back" or other purchase price adjustments; and the possibility of involving other professionals in the valuation process.
At 10 pages in length, the complete Process Agreement may appear daunting — but rest assured that Southard Financial can help. We understand the ins and outs of ESOP valuation and will be happy to work with you to ensure that the process is handled properly.
Southard Financial is here for you.
For assistance with ESOP valuations and opinions, trust in the expertise and experience provided by Southard Financial.
Call us at (901) 761-7500 or use the form on our contact page.
To comment on the Process Agreement, ESOPs, or other matters, please visit our Facebook page.
visit Facebook Page