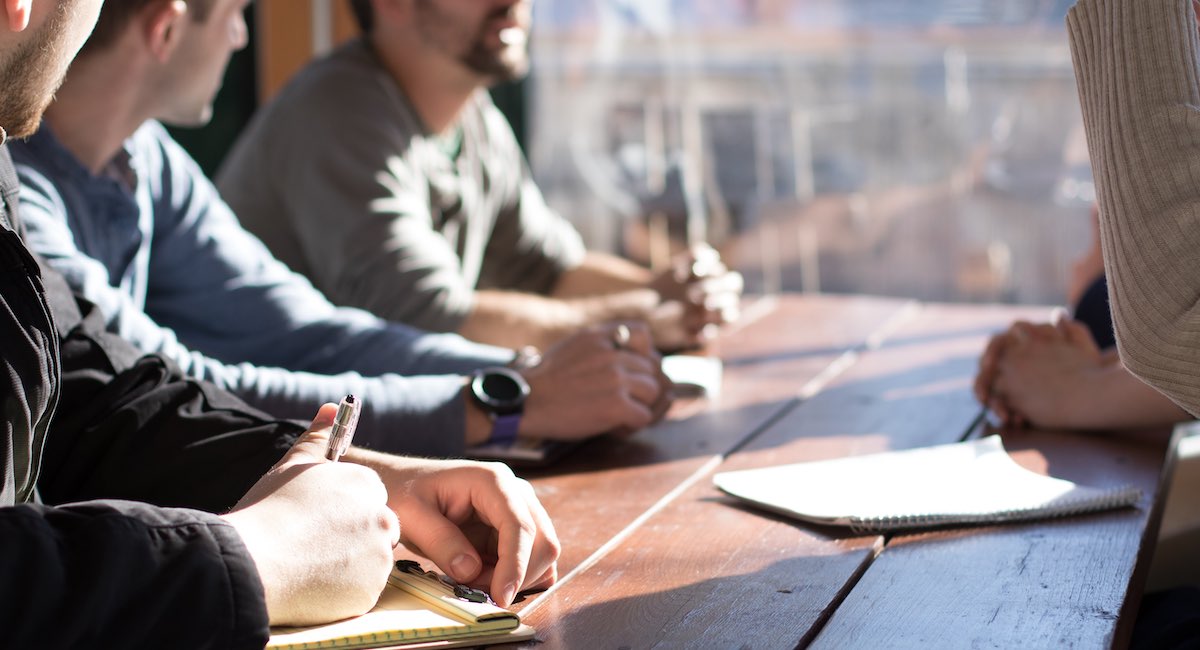 ESOP vs 401(k)—Which is the best retirement plan option for your employees?
When the topic of employer-sponsored retirement plans comes up, our minds immediately think "401(k)." However, as we pointed out in our post, What is an ESOP and Why Should You Care?, a well-managed ESOP could be a valuable option for you and your company—certainly one worth investigating.

Our goal is for you to walk away better informed and confidently prepared to provide a great retirement plan for the people who make your business successful.

ESOPs in Review

An Employee Stock Ownership Plan (ESOP) is a tax-exempt trust created to allow employees of a company to have ownership in all or part of the company at no expense to themselves. It was designed to encourage employees to work and think like owners, investing time and energy into the success of the companies they work for—knowing that they stand to benefit from its rise in value.

ESOP History

Since 1974, more than 20,000 companies have provided an ESOP plan. But it's beginnings stretch back long before then with the creation of Stock Bonus Plans in 1921. Louis Kelso, however, took them one step further and has since been dubbed "the father of the ESOP."

Kelso was a visionary in the world of economics. He was approached in 1956 by Peninsula Newspapers Inc. and asked to come up with a creative succession plan for the owners. Both were in their 80s and wanted to retire without selling the company to outsiders. The employees did not have the means to be able to purchase the company themselves, so Kelso proposed taking advantage of an obscure section of the Internal Revenue Code whereby they could borrow the money through the company's Stock Bonus Plan. And that's how the ESOP was born.

When Congress passed the Employment Retirement Income Security Act (ERISA) in 1974, ESOP was officially added to the Internal Revenue Code.

Why an ESOP is Good For You and Your Employees
We covered a few of these benefits in our last post, but let's go a little deeper.

Good for the Company
Companies with an ESOP tend to attract better employees and retain them longer.

Employees of companies with an ESOP are happier and more productive than comparable companies that do not offer an ESOP.

"Increased employee productivity and efficiency is one of the largest variables in the overall profitability of any company. In many instances, a 5% or 10% increase in individual employee productivity may result in increasing company profitability by 50% or more."


Menke Group
An ESOP allows the owner of the company to retain full control until they choose to retire. Ownership can then pass directly to the employees. The company they have built does not risk losing its identity to a sale or merger with a larger company.

Contributions to ESOPs are tax-deductible.

Money transferred into an ESOP avoids capital gains tax.
Good for the Employee
An ESOP enables employees to share in the current and future economic benefits of ownership.

An ESOP account often outperforms typical index fund investments.

According to the National Center for Employee Ownership, ESOP "participants made 5% to 12% more in wages and had almost three times the retirement assets as did workers in comparable non-ESOP companies."

ESOP contributions grow tax-free until the money is taken out upon leaving the company.
How an ESOP Compares to Other Retirement Options
Data from the National Center for Employee Ownership shows that there are significant advantages to ESOPs over traditional retirement plans:

With a 401(k), an employee makes monthly investments from their paycheck. ESOP contributions are made by the employer.

ESOP balances are usually 2.2 times higher than those of 401(k)s. Employers offering an ESOP tend to contribute 6-8% of the employee's annual salary (at no cost to the employee), whereas employees participating in 401(k) plans usually only put in around 4%.

A 401(k) is only a benefit to those employees who choose to participate (statistically around 50%), but an ESOP benefits all qualifying employees.

The rate of return between 1991 and 2010 for ESOPs was 9.1% vs. 7.8% for 401(k) plans. ESOPs were also less volatile during that same time period.

Companies with ESOP plans were also likely to offer secondary retirement plans, which increase opportunities for employees to grow their retirement nest eggs. Very few companies with 401(k) plans offer any other options.
Next Steps
If you haven't already, take a moment to go back and read our previous post on ESOPs.

Then, contact us to find out how we can partner with you as an expert in the process of exploring ESOP possibilities, doing an initial transaction, and providing ongoing annual valuations.

Southard Financial has worked with companies all across the U.S. and would be honored to help you grow your business and serve your employees well.

Tags: 401(k), ESOP, retirement plan