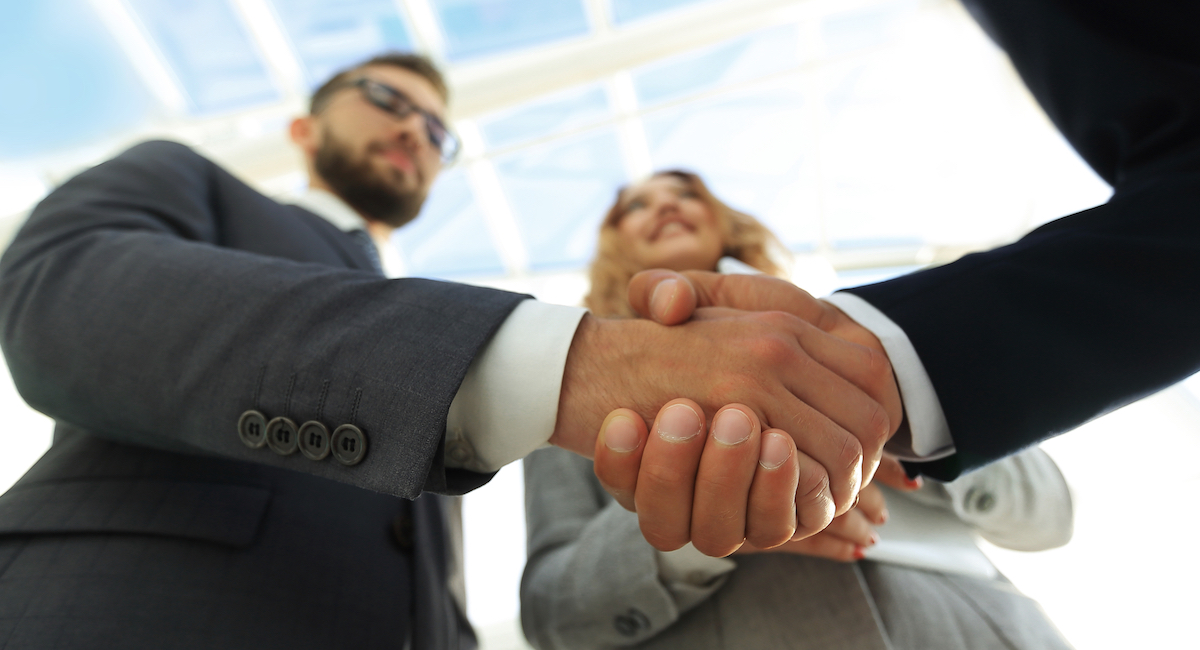 Want to Sell Your Business? You Need a Solid Valuation.
Welcome to the first post in a 3-part series on How to Sell Your Business.
So, you've got a business that you want to sell and you want to get the best possible price for your business. How do you get that price? How do you know what your business is worth? You need a solid valuation!
The bottom line is that your business is only worth exactly what a buyer is willing to pay for it. Too often, it's easy to estimate your business' value based on subjective emotions ("This is my baby, and I built it from the ground up! It has to be worth more!") instead of objective valuation methods, accurate documentation, and realistic market factors.
At Southard Financial, we have been helping business owners just like you get top dollar for their businesses for over 30 years. So we'd like to give you the best information possible as you consider whether or not to sell.
In this series, we will walk you through the process of:
Valuation
Marketing
Closing
Part 1: The Valuation Phase
The Valuation Phase is meant to help you see how your business will be perceived in the market—i.e. how we put a price tag on your business.
Methods
There are several ways to value a business, but not every method fits every situation. A good valuation firm will be sure to use the right tool for the job. Here are three approaches that we commonly use:
Asset-Based — the value of the business is simply determined by the total value of the company's tangible and intangible assets less its liabilities.

While this procedure is generally good for establishing a baseline value, it is best applied as a stand-alone method to businesses that are being dissolved or liquidated. Future profitability does not apply, so it becomes a straightforward matter of determining what assets are worth and what liabilities need to be resolved. You can dive deeper by reading Julie Young's article in Investopedia here.
Earnings-Value — the profitability of the business is the key factor in determining its worth.

"When someone is buying a business, the first thing they want to know is, "How profitable is it?" "How much money does it make?" – Jean Murray, The Balance

For active businesses with potential for future growth, this is often the best way to assign value since it gives prospective buyers an informed look into their potential ROI. After the actual earnings or cash flows of the business are calculated, a multiplier is applied to arrive at an accurate selling price.

There are national standards which help determine what multiplier to use–based on the size of the business and what industry it is in, and Southard Financial can help you walk through it all. Learn more and discover some questions to consider in Jean Murray's article here.
Market-Value — your business is compared to similar businesses that have recently sold.

There isn't a one-stop database for recently sold businesses, so it takes some investigating across several variables to get accurate comparisons. This method works best in industries where there is a large number of similar companies with a wealth of public information.
One Thing Business Owners Typically Overlook
The sales price and other transaction details involving private companies are often difficult to find. Auto dealers and banks have a lot of peer comparison data out there, but other companies often don't. Southard Financial gets that information for you. No matter which method we may use to determine your company's value, it's worth knowing about transactions involving companies similar to your own.
What Outside Factors Affect Valuation?
Non-Competition Clauses – Buyers frequently want these included to have confidence that the business seller won't undermine their investment by opening a new company down the street and luring customers away.

Susan Ward rightly points out in her article at The Balance, "No one wants to purchase a business on the assumption that current customers will continue to patronize the business only to have the previous owner immediately join a competitor or open a similar business in the same area."

Presence of a Strategic Buyer – Your business can fetch a higher price if, for whatever reason, there is someone who is actively seeking what you're selling and is willing to pay more for it. (Just ask the ice cream man at the beach!)

Add-ons – If a company in the same market as yours is interested in expanding their footprint, your business could be worth more to them than it would be to another buyer. Add-ons are usually wanting to reach a different customer base or a geographic area. For example, when Dr. Pepper purchased Sundrop, they were instantly able to profit from Sundrop's devoted fan base throughout Middle Tennessee and North Alabama.

A similar situation to Add-ons is a Stand-alone Portfolio buyer. The difference is that the buyer is not involved in the same industry. They are simply wanting to buy up multiple companies of a similar type.
What To Look For in a Valuation Company
Not all valuators are the same, nor do they bring the same level of expertise to the table. Some are lawyers or accountants who only offer valuation as part of a larger menu of services. Others are real estate agents who dabble in it since they're already selling commercial property.

Your best, safest, and most accurate route is to hire an independent certified valuation expert. They will be an impartial third party with no prior connections and no conflicts of interest. And the good ones will have much more experience than anyone else in faithfully providing valuations that are thorough and on target.

Tip: When vetting potential valuators, be sure to ask how many valuations they have done in the past year.

Recently, one of the valuators on our team was called into court to testify as an expert witness. The valuator called in by the other side had only done two in the past five years! (Needless to say—given our experience, our testimony found favor in the eyes of the court!)

Also, find out if they have any of the following credentials
ABV — Accredited in Business Valuation
ASA — American Society of Appraisers
CFA — Chartered Financial Analyst
CBA — Certified Business Appraise
What Makes Southard Financial Special?
We've been doing valuations for businesses of every type and size for over 30 years. Because we are generalists when it comes to the kinds of valuations we do, we are proficient in a variety of industries. We look at the objective evidence of your situation and present you with realistic values, and we'll go the extra mile to help you improve that value wherever we can. When trying to market a business for sale, other firms are willing to agree with whatever amount the business owner "feels" their company is worth, even if it is inflated and unsupportable. (We've actually been known to walk away from clients who were simply bound and determined to price their business too high.)
The professionals at Southard Financial hold advanced degrees, accreditations, and professional designations, and we handle hundreds of valuation cases every year. You can trust us to provide well-documented, technically sound advice when it comes time to sell the business you've grown and nurtured to this point.
Connect with us today at our website or by phone at 901-761-7500!
Tags: sell your business, valuation