When Banks Buy Banks, Special Rules Apply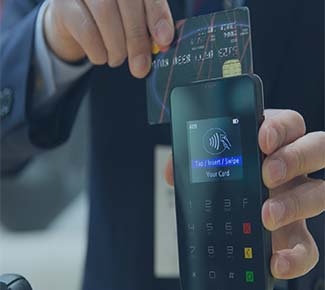 Make sure your valuation is handled the right way.
Banks that are looking to acquire an existing bank or branch(es) need to be aware that such transactions must be valued in accordance with the federally mandated Accounting Standards Codification Topic 805, Business Combinations.
ASC 805 requires the purchasing bank to perform purchase price accounting for assets purchased and liabilities assumed through the acquisition. Essentially, the acquired assets — tangible and intangible — have to be booked at their fair values.
---
Southard Financial will give you the big picture — and handle the nitty-gritty details.
ASC 805 was designed to combine the content of numerous existing guidelines and regulations. As a result, it is necessarily complex. While the valuation experts of Southard Financial are familiar with the process, it may be helpful for you to review the issues encompassed by ASC 805:
Overall — Concerns the nature of the acquisition, looking at the transaction or event to determine if it is a business combination, the parties involved, and other details.
Identifiable Assets and Liabilities — Guidance on the acquisition method, including identifiable assets, liabilities assumed, and any noncontrolling interests that may exist.
Goodwill or Gain from Bargain Purchase — Further guidance on the acquisition method, focusing on who benefits and how.
Reverse Acquisitions — Concerns business combinations that are reverse acquisitions. These typically occur when a privately held company is acquired by a smaller, publicly held shell company in order to go public without an IPO.
Related Issues — Addresses accounting and reporting for specific types of transactions that are not business combinations but have certain characteristics similar to business combinations.
Income Taxes — Provides guidance on accounting for income taxes related to business combinations and/or to acquisitions by not-for-profit entities.
---
We've got what it takes for the job.
Southard Financial understands the accounting and valuation challenges of the financial sector and has completed numerous valuation assignments under ASC 805. Our professionals offer decades of experience in service to community banks, savings banks, and thrifts. We work with banking clients across the U.S. and we conduct well over 100 bank valuations each year.
---
Get in touch, today.
From valuing banks for employee stock ownership plans (ESOP) and gift/estate purposes, to valuing loan portfolios, core deposit intangible assets, and time deposits for acquisitions, call Southard Financial at (901) 761-7500. You can also use the form on our contact page or reach out to us on social media. We look forward to hearing from you!
visit Facebook Page