Southard Financial is a Small Business Award Finalist!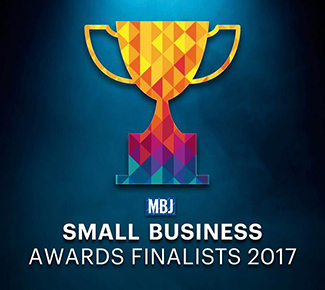 37th Memphis Business Journal Small Business Awards Dinner scheduled for May 18, 2017
---
Since 1980, (MBJ) has recognized small businesses and owners through its annual Small Business Awards (SBAs) program.
---
In this way, the MBJ takes time out to honor the dedication and achievement of hard-working entrepreneurs in the Memphis business community, and to recognize "gutsy local entrepreneurs who started from scratch to create successful businesses that shape our economy."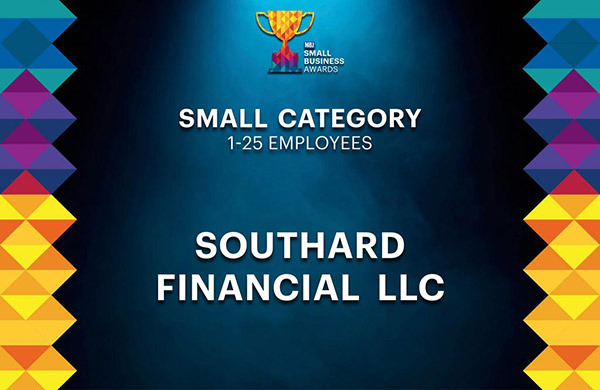 The SBAs are designed to honor Memphis' essential small businesses in three categories based on company size, as well as Executive of the Year. Southard Financial is honored to have been nominated, and then selected as a finalist, in the 1-25 Employees category for the 2017 SBAs. Our company and other finalists will be honored at an awards dinner on May 18th, during which a winner in each category will be announced.
Here's how the process works …
We were nominated for the SBA award by a company that provides services to Southard Financial, and we then provided the MBJ with historical, descriptive, and financial information about our firm. After that information was reviewed by MBJ personnel and various judges, we were selected as a finalist.
Southard Financial was then interviewed by the prior year's winner in our category and was filmed by a videographer who documented our daily office activity. Two of our partners then appeared before a panel of five independent judges to answer more in-depth questions. The judging process culminates with the selection of a winner for each category, to be announced at the awards dinner.
We are honored by this recognition.
We are deeply thankful and pleased to have been nominated and selected as a finalist for this prestigious award. We're also thrilled to note that each of the finalists will be profiled individually in the MBJ in the coming weeks, and we look forward to sharing the news with you when Southard Financial's profile is published.
If you're in the Memphis area, mark your calendar!
The Memphis Business Journal Small Business Awards dinner will be held Thursday, May 18th from 5:30 p.m. to 8:30 p.m. at the Holiday Inn University of Memphis. For more information or to register, contact Sarah Butts, MBJ director of events and special projects, at (901) 259-1713 or at smbutts@bizjournals.com.